Schüleraustausch
3AS + 3BR
Our exchange project with Holland
In the week from 17th to 23rd November 2019 classes 3AS + 3BR with their teachers Martina Griessmair and Deborah Burger participated in a unique exchange project. What the project was all about was getting to know other cultures and improving our level of English.
During the first three days of the project we were split up into small groups; we worked on individual topics chosen by the Dutch guys who will need the results of the interviews for their final exams. On the last two days we went on an excursion to Seiser Alm and to Bozen. We all hosted one or even two students at home. After some moments of culture shock we simply got along wonderfully and we had a smashing week away from the daily school routine.
We are now all looking forward to going to the Netherlands in March, where we will dive into their culture and get a wholly different feeling of living in a new environment.
To our mind, the exchange was a great experience and opportunity to learn from other lifestyles and to immensely expand our cultural horizon.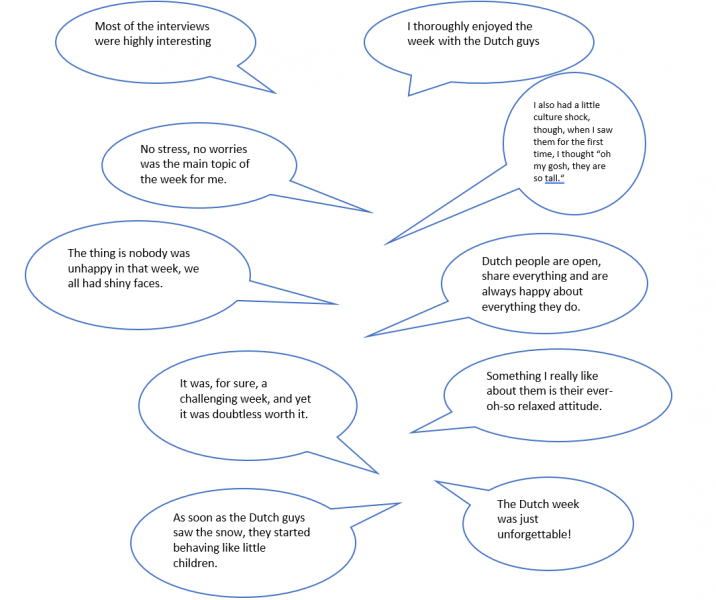 veröffentlicht am 12.12.2019
zuletzt bearbeitet am 24.01.2020